Our Team
Thomas L. (Dusty) Rhodes, Jr.
Founder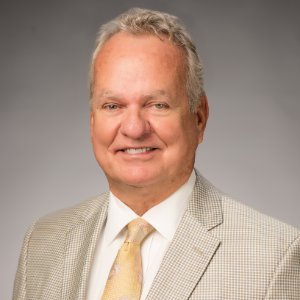 Dusty has been inducted into the Jostens Hall of Fame and has been named National Salesman of the Year eight times.  Dusty has also served his community as a Deacon in his church, Chairman of the Clarendon County Development Board, Chairman of the Board of Clarendon Hall, a volunteer firefighter and as a member of the Board at Charleston Southern University.  When he's not riding his motorcycle or attending Clemson sporting events, you can find Dusty spending time with his family and grandchildren.  Dusty Rhodes was raised in the small town of Summerton, SC. After two years of college at The Citadel, Dusty answered the call of his country and joined the United States Army in the summer of 1967.  Dusty went on to serve in the Army for four years and was honorably discharged as a highly decorated military intelligence soldier in 1971.  When Dusty returned to Summerton, he worked in the family business, Rhodes Truck Stop. After two years as General Manager, Dusty decided to finish his degree and enrolled at The Baptist College of Charleston, where he graduated in 1975.  He began working for Jostens immediately after graduation and loved meeting thousands of educators, students and proud parents.
Thomas L. Rhodes, III
President
As a high school student in Summerton, SC, Thomas served as Student Body President, Captain of the Football and Basketball team his senior year, as well as the State Student Government President.  Thomas attended Clemson University where he obtained a degree in Management with an emphasis in Entrepreneurship.  While at Clemson, Thomas was a Student Senator, an officer of Sigma Nu fraternity, the Student Alumni Council, the Inter-Fraternity Council and served as the Chairman of the Class of 2006 Senior Council.
Austin T. Rhodes
Vice President 
Austin was also raised in Summerton, SC. In high school, he served as Student Body President and Interim President his junior year, and was highly involved with organizations such as FCA and NHS. Austin also served as varsity captain for both the basketball and football teams his junior and senior years. After high school, Austin followed the family tradition of attending Clemson University, where he earned a degree in Agricultural Education and Leadership. When RGS received the opportunity to expand their territory into Florida, Austin traveled south to grow the company's vision.
Ginger Rhodes
Operations Manager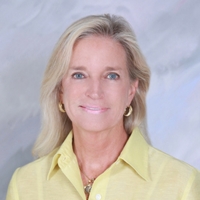 Ginger attended Anderson College where she was a member of the 2nd Place, AIAW National Champion women's basketball team and was involved in FCA and Student Government. Ginger received her AA Degree in Political Science, followed by her BA degree from Clemson University in Elementary Education and Special Education. Ginger has worked for RGS since 2004 after working in the school system for nearly two decades.
Jason Phelps
Sales Operations Manager
Jason spent most of his youth in Lancaster and Aiken Counties with his family, actively involved in his church, school and sports. After graduating from North Augusta High School, Jason attended Wofford College, where he was a member of the Pi Kappa Phi fraternity. In 1998, Jason joined RGS as a Sales Associate. In 2013, Jason was promoted to Sales Operation Manager.
Mary Bassard
Customer Care Representative
After graduating from Scott's Branch HS in Summerton, Mary attended and graduated from Benedict College earning a BS degree in business education. She went on to South Carolina State to earn her Master's Degree in Education minoring in Special Education. With a strong emphasis on education, Mary furthered her studies at the University of SC as well as Francis Marion University becoming a certified career development facilitator and has 40 plus years of experience in education.
Bridget Black-Harvin
Customer Care Representative
In high school she served as a member of the FBLA, FHA and a cheerleader. She attended Central Carolina Technical College where she received her Associate's Degree in Applied Science, majoring in Administrative Office Technology. She was a member of the Phi Theta Kappa National Honor Society. Bridget later continued her education attending Morris College where she received her Bachelors of Science, with a major in Organizational Management under Business Administration. She was a member of Delta Mu Delta and Alpha Kappa Mu National Honor Societies. She was also a member of Who's Who Among Students in American Universities and Colleges. She was on the Dean's List at both colleges.
Krystal Cannady
Customer Care Representative
Krystal graduated from Patrick County High School (VA) and furthered her education at Patrick Henry Community College. After college, Krystal married her high school sweetheart and gave support as he completed his Air Force career which later brought them to South Carolina.
Scottie Chapman
South Carolina Sales Associate
Scottie attended Darlington High School, where he played football and was a member of numerous clubs and organizations.  After high school, Scottie attended Clemson University, receiving his Bachelors of Science in Business Management.  During his time at Clemson, Scottie became a member of Alpha Phi Alpha Fraternity, INC. and volunteered throughout the Clemson community.
Al DeJesus
Florida Territory Manager
Al has worked in public education for 20 years, most recently as Principal of Orange Park Junior High School from 2015 to 2018, and Assistant Principal from 2010 to 2015. Al also served as an active member of the National Association of Elementary School Principals (NAESP) and Northeast Director of the Florida Association of Elementary and Middle School Principals (FAEMSP). Al received his Bachelors in Education from Florida Atlantic University and his Masters in Educational Leadership from NovaSoutheastern University.
Terri Hall
Customer Care Representative
Terri has lived in the Jacksonville area her entire life. After graduating from N.B. Forrest High School, she worked as an Account Representative for Bell South, and then as the Account Manager for her family-owned business for 22 years. Terri joined the RGS team in 2012.
Harriet Holladay
Customer Care Representative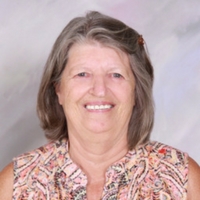 Born in Germany, Harriet moved to the US at the age of 13. Graduating from Manning High School, Harriet went on to study hotel management in Germany. She returned to the US and was employed by Clarendon School District 2 for more than 12 years. She also served as a Quality control Supervisor for a cabinet company based in Manning.
AJ Jenkinson
Customer Care Representative
AJ moved to Manning, SC from Ohio her senior year of high school where she attended and graduated from Manning High School. After graduating, AJ enjoyed her time as a stay at home mom to her 4 wonderful children.
Elaine McIntosh
Customer Care Representative
Elaine is a graduate of Clarendon Hall School in Summerton. She also attended Central Carolina studying Business Management and Accounting and then furthered her studies in banking/finance. After college, Elaine worked in the banking industry for 17 years, working in all aspects of banking and advancing to the position Loan Officer. Elaine made a career change joining the staff at her high school alma mater where she served as an office manager, bookkeeper, and development, fundraising, and events director.
Lisa Patrick
Customer Care Representative
Lisa is from Summerton and graduated from Clarendon Hall School. While a student there, she excelled in team sports becoming a two time MVP in softball as well as being voted Best All- Round Female Athlete. After graduating high school, Lisa chose a career path and was employed by the Bank of Clarendon until joining RGS in 1987 as RGS's first employee.
Tiffany Williamson
Customer Care Representative
Tiffany grew up in Jacksonville and graduated from Baldwin Middle Senior High School. After highschool, Tiffany managed her family's ranch, Diamond D Stables. Tiffany later made a career change and sold monuments to families for Florida Wilbert, until joining the RGS team in 2012.
Not pictured are our wonderful part-time team members. Group pictures coming soon!
Alley
Barbara
Beverly
Cindy
Darla
Deanne
Emma
Felice
Hailey
Kim
Leigh
Lou
Marisol
Marlene
Michelle
Wendy